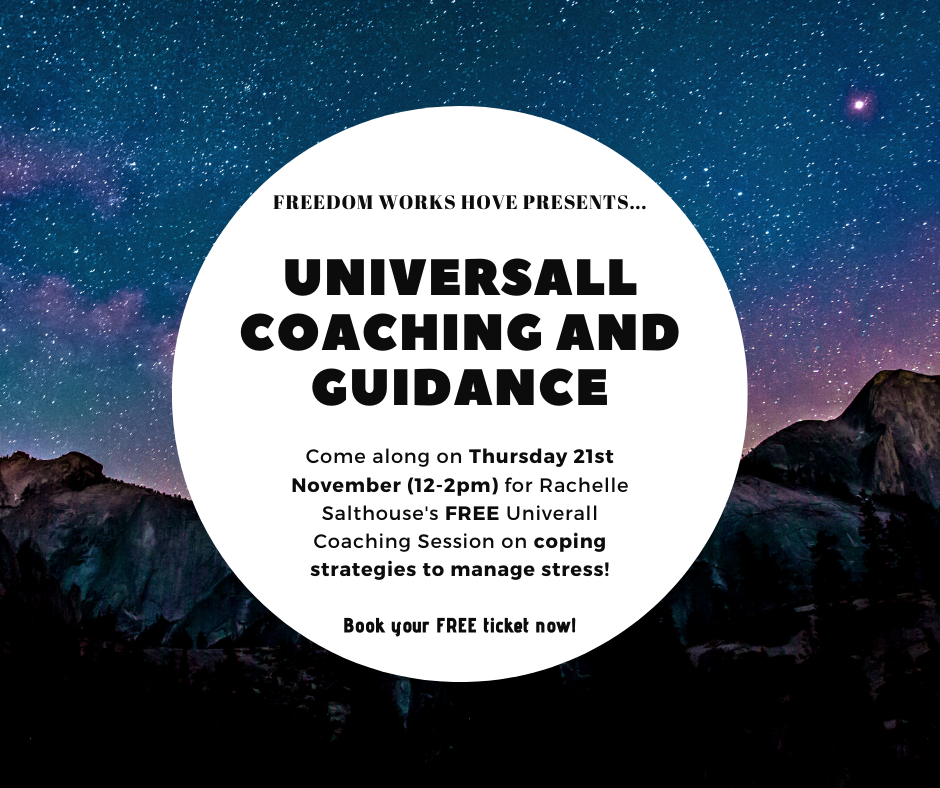 Rachelle Salthouse explains a little more...
"Universall Coaching & Guidance is serving people in your community, who want to make a difference in their lives and others. My passion, is to see lasting changes, for happy and thriving communities.
With over 20 years of experience in Consulting, Coaching & Managing, including serving as a Community Programme Manager in West Sussex. I am delivering a free taster session on how your Sub-conscious mind, influences your Conscious Life - this particular session will be on coping strategies to manage stress.
Having Clarity to consciously create a life of success and happiness is empowering & having the Knowing to manage and cope with Emotions and Stress is key. Enabling you to Expand and reach your goals. This is also a great way to meet and network with like minded organisations serving the community."
Make sure you register for your FREE ticket on Thursday 21st November (12-2pm) at Freedom Works, Hove. There is limited availabilty so make sure you don't miss out!