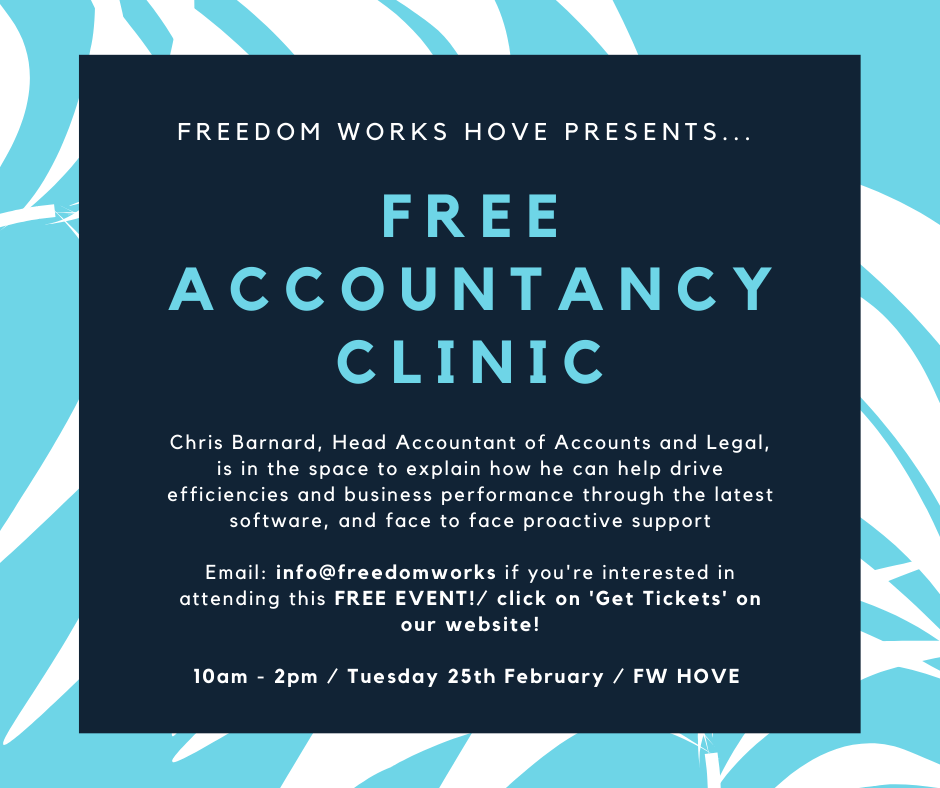 I specialise in helping technology and creative businesses get a grip with their accounting and tax. It can be a mine field, with an endless count of buzz words and acronyms.
As businesses look to become more digital and online focused, it brings with it the opportunity to become more efficient and increase performance.
I help drive efficiencies and business performance through the latest software, and face to face proactive support. Here are a few areas I can help you and your business:
- Help digitise business records in one central location. These are instantly accessible and you'll see a raft of benefits.
- Deliver and explain weekly business insights on how your business is performing.
- I provide expert tax planning to ensure you never receive an unexpected bill from HMRC.
- Access to industry changes and developments before they are live.
Join Chris in our Hove space on the 25th of February from 10am by booking a slot!