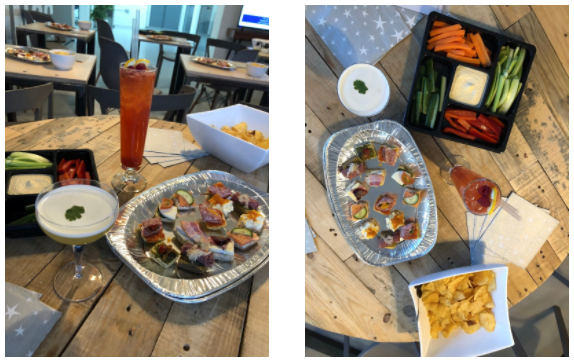 GIN & GDPR Event on Thursday 15th of March
Pam Loch from Loch Associates shed some light on the new data protection regulations, in place from May 25, during their Gin & GDPR event hosted by our Creative Hub in Hove. More than 25 business attended the event, eager to find out more about the future of their companies and employees and, of course, to drink some incredibly tasty cocktails catered by Kampai Cocktails. Loch Associates gave a very extensive presentation and stayed a bit longer to offer advice to the attendees. This was an excellent occasion to find out more about the new regulations, network with like-minded entrepreneurs and taste excellent gin!
We would be delighted to host your events, seminars and workshops in our event and meeting rooms at both or Worthing and Hove spaces.
These rooms are perfectly designed to host events such as workshops and seminars and they can each accommodate up to 50 delegates at a time. We offer very reasonable rates and they come free of charge to networking groups and charities.
Alternatively, for smaller groups, our meeting room spaces can be booked via our website. For further information and a media pack, please contact Jo, Bethany (Worthing) or Silvia (Hove) on 01273 997220 for Hove or 01903 681100 for Worthing.