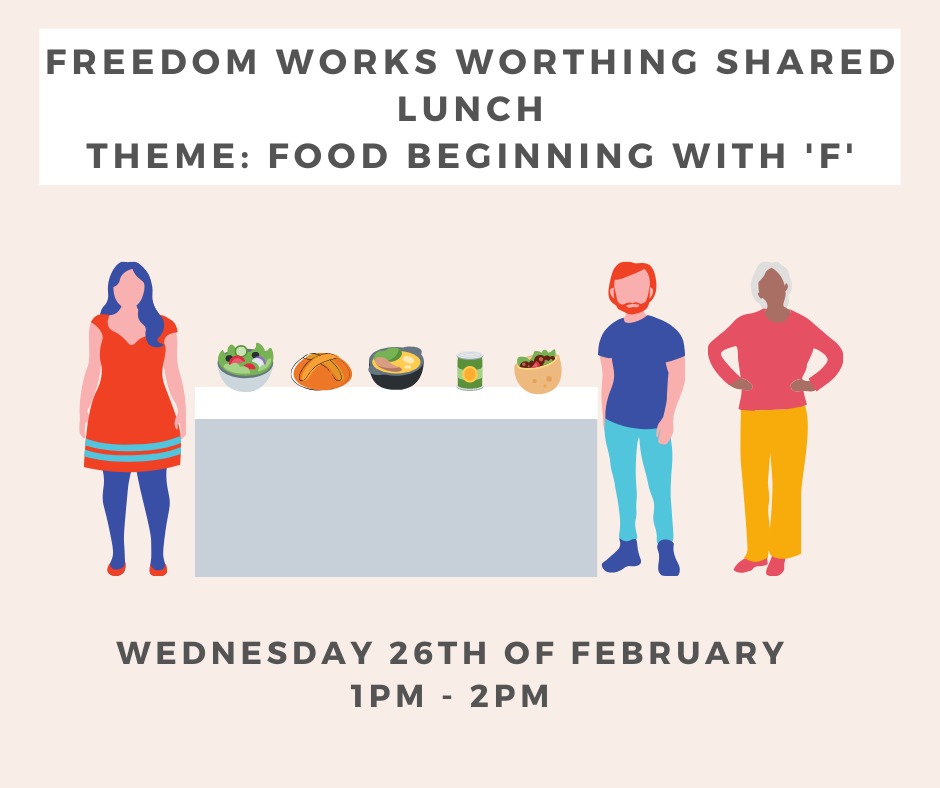 Join us on Wednesday the 26th of February from 1pm - 2pm for the February shared lunch!
Theme: Any food beginning with 'F' - and no not just any 'F'ood will do!
Please make sure you contribute something towards it for the whole community to enjoy! (If you would rather bring your own lunch for yourself - that's fine too!)
Look forward to seeing you there!