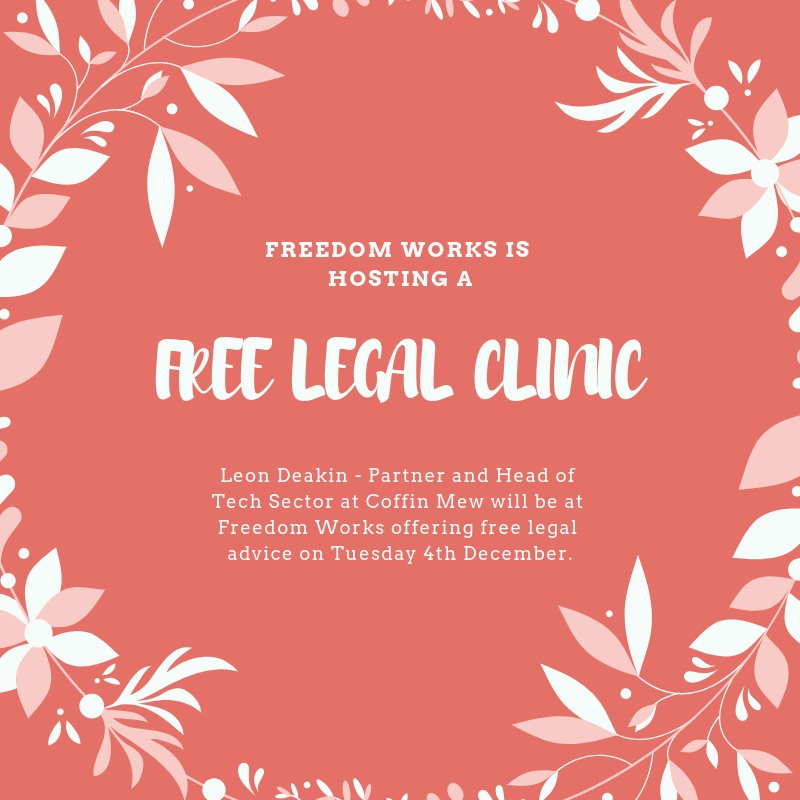 The team at Coffin Mew provide legal advice to individual clients, entrepreneurs, SMEs and corporate organisations across a wide range of legal matters.
They understand legal issues can be complex and stressful. They recognise that you need advisors who can effectively translate the legal position into practical and actionable solutions to resolve your situation.
Their reputation has been built on the ability to deliver exceptional client service. This, combined with innovative, highly commercial and practical advisors, sets them apart.
Leon Deakin - Partner and Head of Tech Sector from Coffin Mew will be in Freedom Works Hove from 9:30am- 17:00pm, providing a free legal clinic where you can drop in to ask any legal questions or advice.