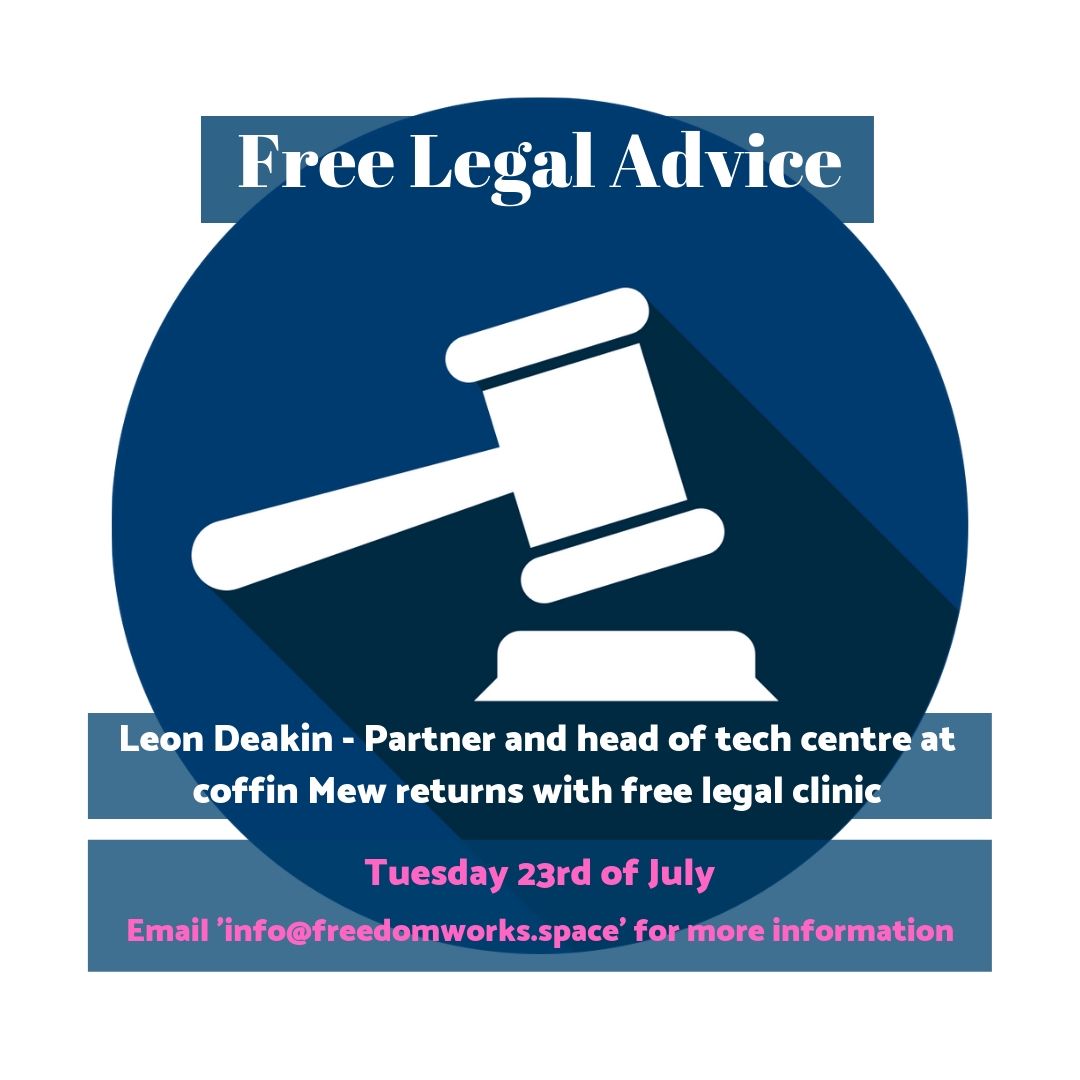 If you haven't already visited our vibrant space in Hove, why not come in and receive a FREE slot for legal queries with Leon Deakin from Coffin Mew?
Leon offers his time supporting the community, sharing his knowledge and expertise!
Not already a member of Freedom Works?... Not to worry! Email '
[email protected]
' and we can book in your FREE appointment on 27/06/19 from 9:30 am.
Hope to see you there!