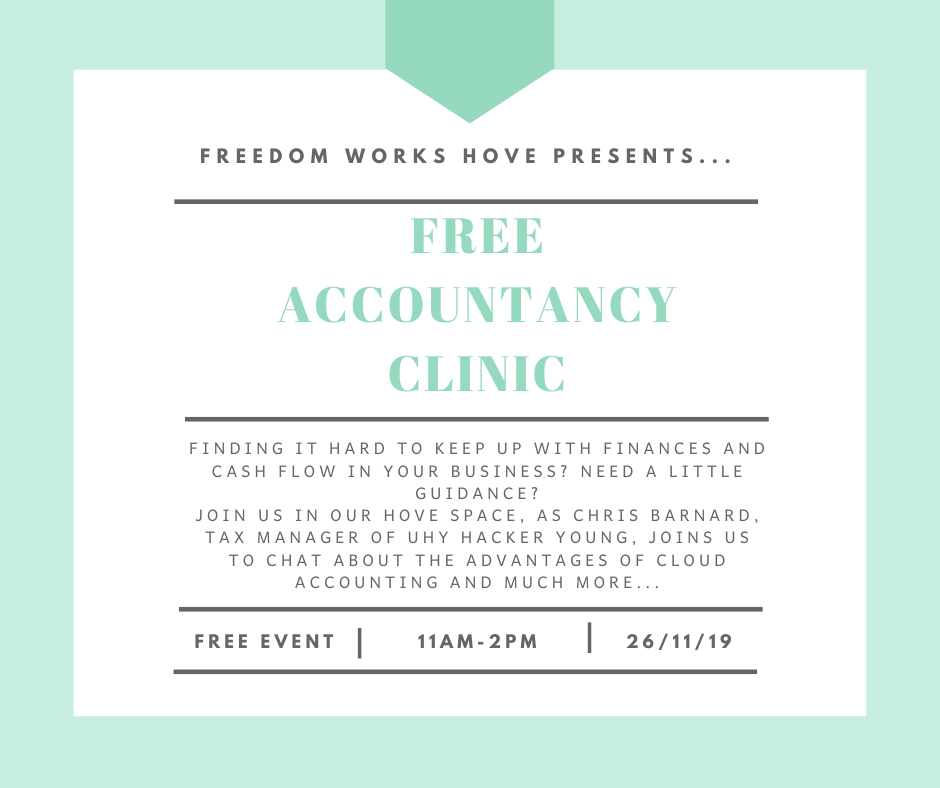 Chris explains a little more...
It's not unheard of and more common than you may think. Businesses, especially in the early days, struggle to keep track of finances and cash flow.
I hear stories all the time about when a business owner has been in the bank, speaking with investors or in management meetings, when they realise you have no access to your financial records to make decisions and provide advice.
It happens to the best of us.
Cloud accounting means you have anytime access to your financial records. Anytime, anywhere you have an internet connection, cloud accounting grants you instant visibility to your key financial information.
The term 'Cloud Accounting' can easily be seen as marketing jargon. But in reality, it is essential to the operation of a young and ambitious company.
I will be at Freedom Works Hove, on Tuesday 25th November between 11am and 2pm to provide a Free Accountancy Clinic.