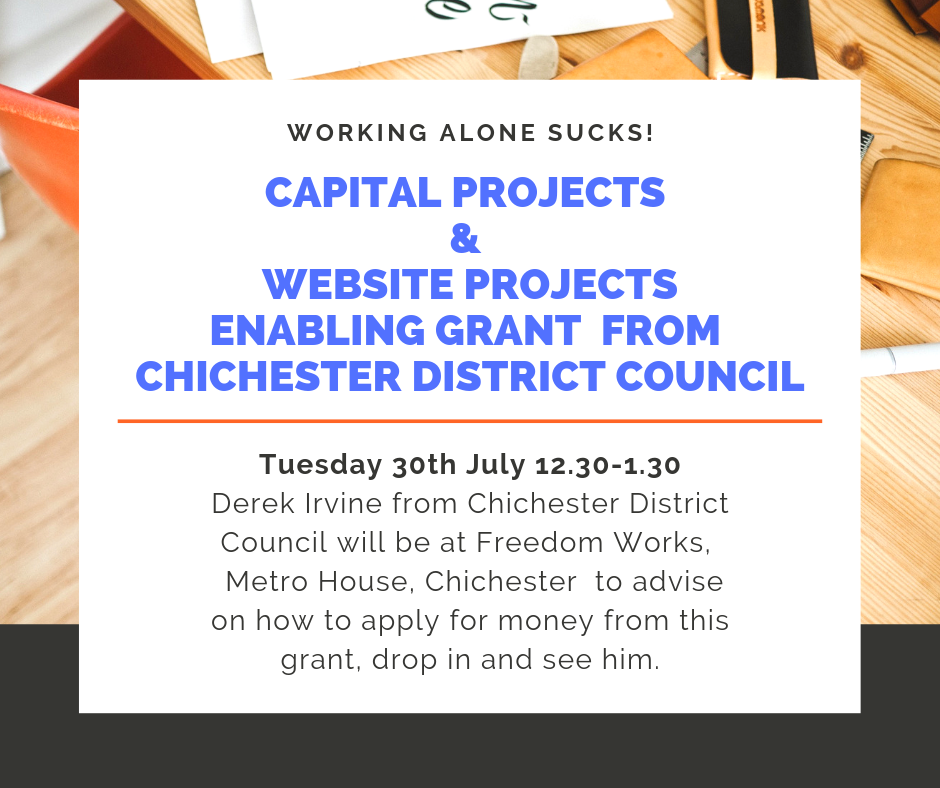 Drop in Session from 12.30 -1.30 on Tuesday 30th July for advice from Derek Irvine on How to apply for money from the Enabling Grant for Capital Projects and Website Projects.
Capital Projects: to enable small businesses pucrchase items of capital equipment, purchase training packages, purchase additional marketing advice, or improvre premises, fixtures and fittings.
Website Projects : to enable small businesses with existing websites, enable recently launched businesses to establish highquality engaing web presence quick;y and affordably, or enable small businesses to move into online sales.