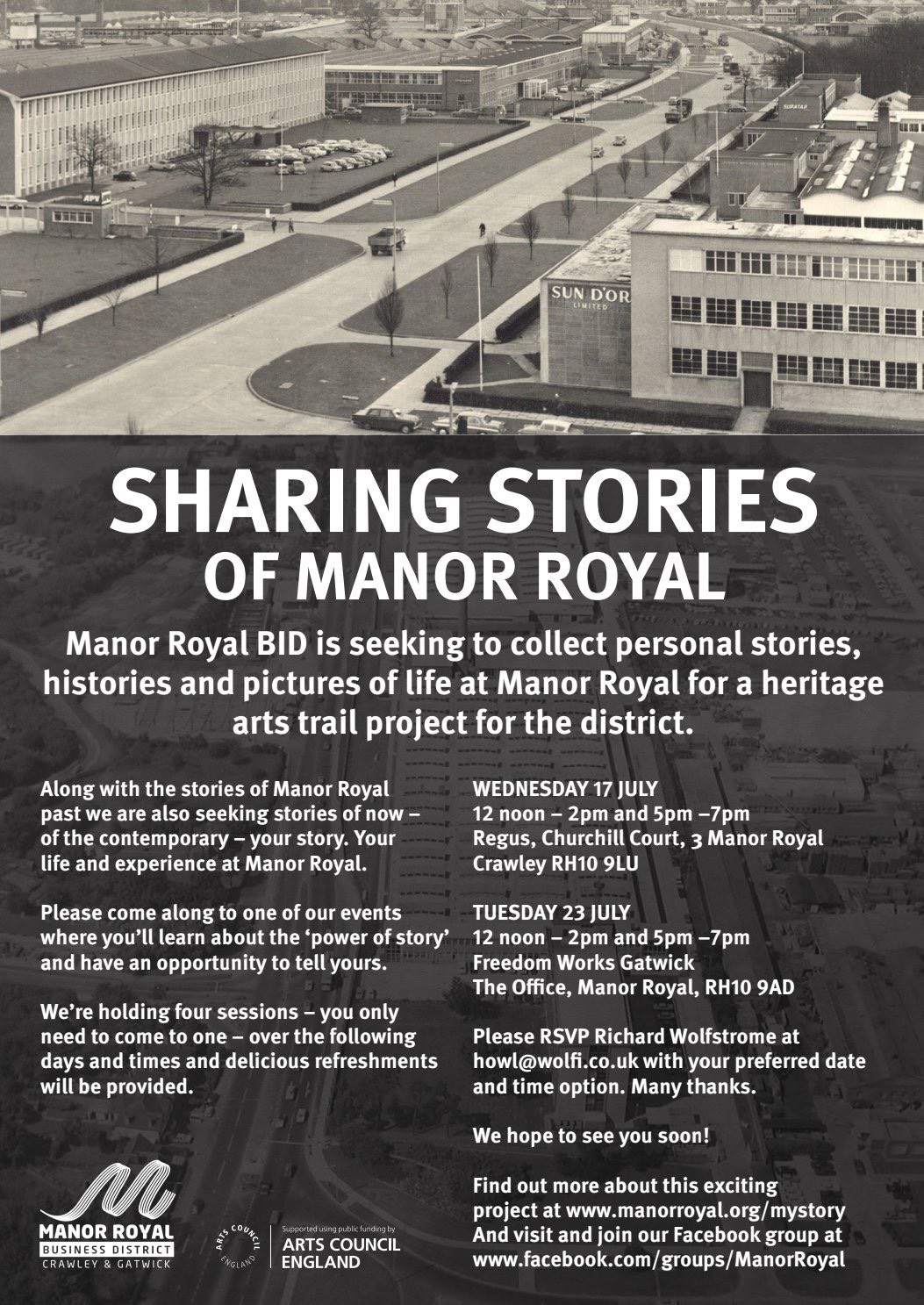 Freedom Works will be Hosting the 'Sharing stories of Manor Royal' Event in our NEW Gatwick Space.
We will be Hosting 2 workshop sessions on the 23rd July 2019
12pm - 2pm
5pm - 7pm
The Project-
The Manor Royal Arts & Heritage Trail is designed to significantly enhance the public realm, facilities and overall sense of place in Manor Royal. It is also designed to engage the business, residential and cultural community in a way we haven't before tried. It involves creating a physical trail of 6-8 sites across Manor Royal designed by artists and inspired by the stories of the businesses, products and people who have worked and still work here. We have applied for funding from the Arts Council and phase one is about trying to capture the stories and memories of people.
The Purpose-
Capturing the stories, tales (long and short), memories and pictures from local businesses and staff is really key. Find out more about the project and, hopefully, have some fun sharing with us and each other.
Read More About the Project- http://bit.ly/2Icc0Mh
If you would like to take part in this workshop please RSVP Richard Wolfstrome- [email protected] with your preffered date and time option!
We look forward to seeing you there!