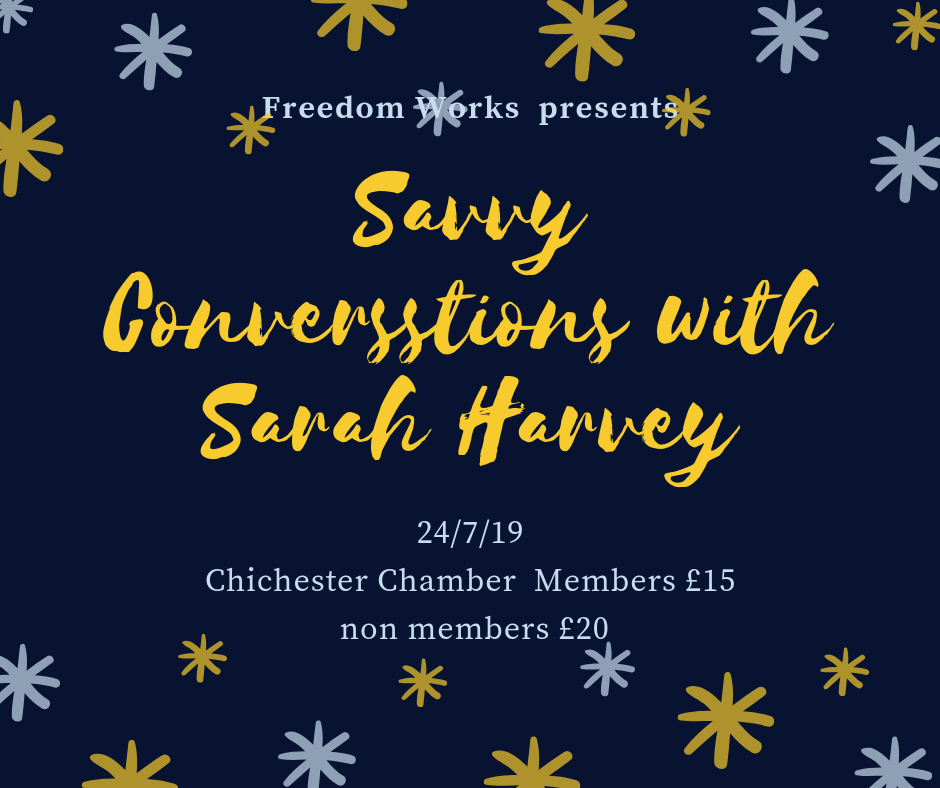 Savvy Conversations Workshop - Wednesday 24th July
Venue: Freedom Works, Metro House, Chichester PO19 1BE
Time: 9:30am - 12:30pm | Arrival from 09.15 for coffee
Cost: Members - £15 | Non-members - £20
Savvy Conversations Workshop with Sarah Harvey
Effective conversations are the key to our personal and business success. Yes it is as simple and as difficult as that! To get the best business results we need to know how to communicate in an open, honest and authentic way. Sometimes we need to deliver bad news, or can't meet people's expectations.
This Savvy Conversations® Workshop is for you if you are a:
Leader of people
Small Business Owner or Director
Senior or Middle Manager
Team Leader or Supervisor
Head of Department
HR professional
Come along to this interactive and practical half-day workshop to refresh your workplace conversation skills. You will learn new strategies and gain a deeper insight into just how to have any conversation with greater success.
Sarah Harvey is a leadership and team coach, trainer, facilitator and workplace mediator, with over 20 years leadership experience. Drawing on the experience she gained through many years in senior HR operational and strategic roles, she has been working independently since 2003.
For more information and to book your place, click https://www.chichestercci.org.uk/BookingRetrieve.aspx?ID=114003